Violet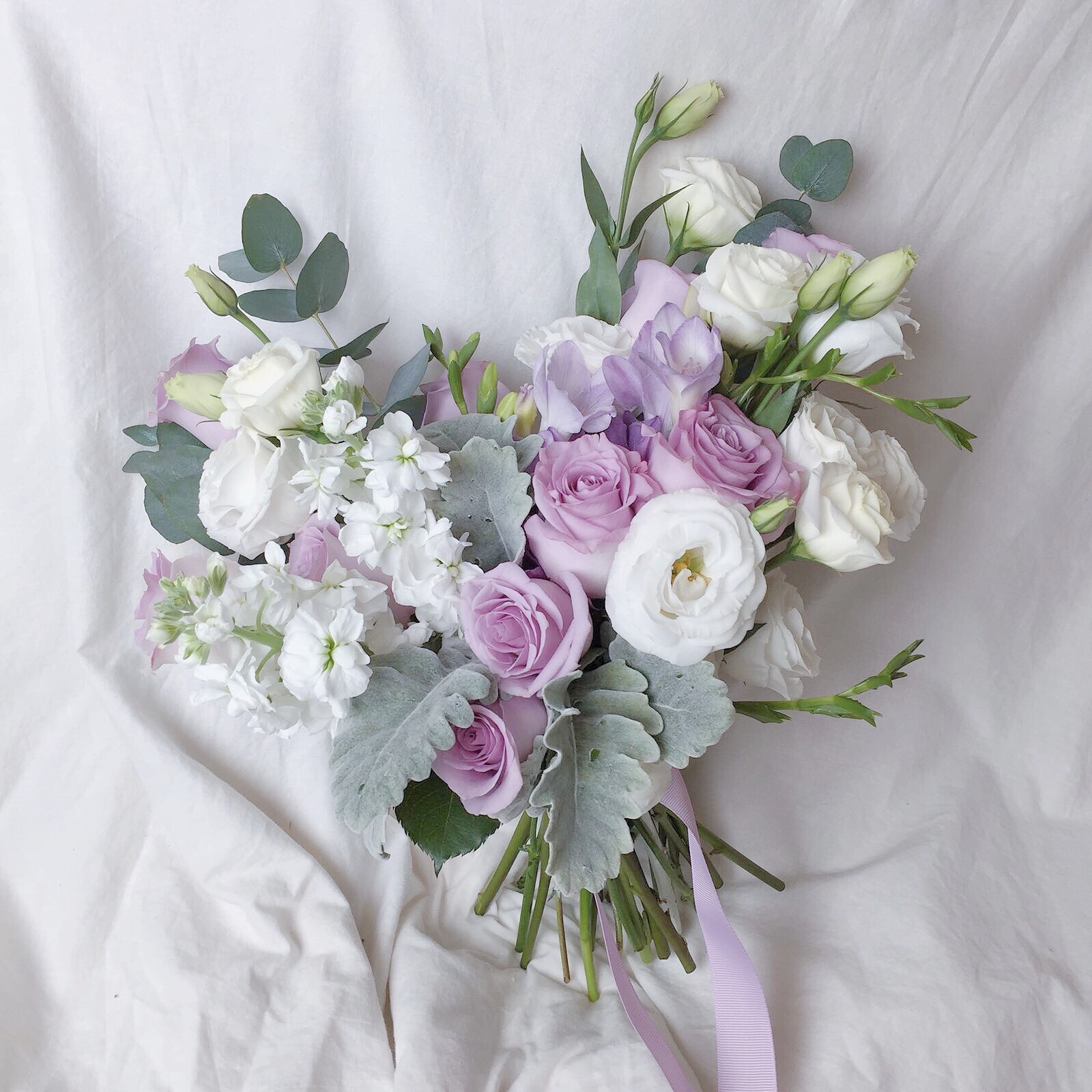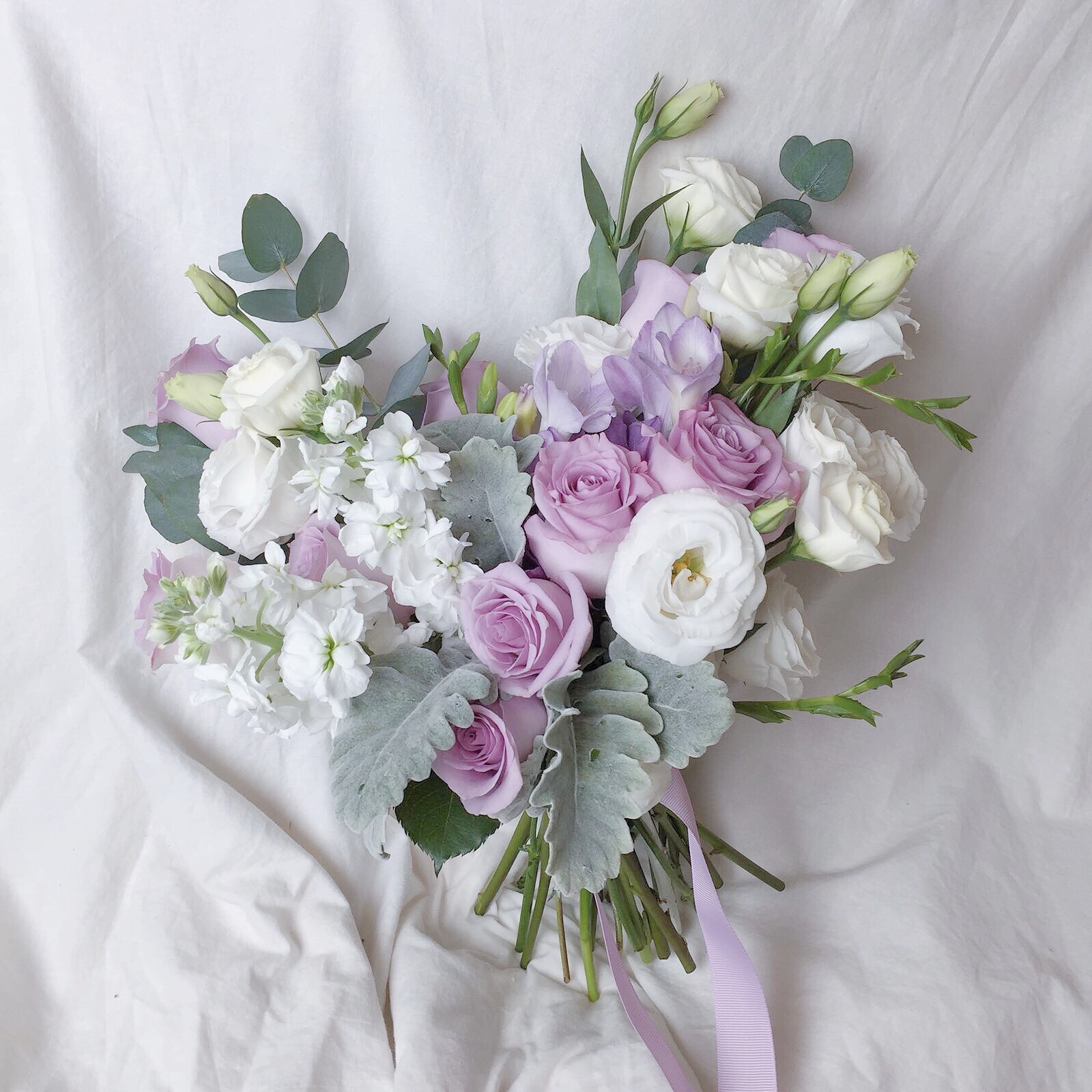 Violet
Violet featuring purple kenya roses with mattiolas, eustomas and other flower fillers. This sweet bouquet is arranged in a heart shape.
Bridal bouquet measures around 30cm across and 27cm in height.
*Disclaimer: As with all fresh flowers, flowers shown are seasonal. Filler flowers & foliage are subjected to change based on availability. We will do our best to ensure the same color palette and that the arrangement is still pretty!